FEES  PAYABLE FOR SESSION 2021-2022. 

[PLEASE REFER TO THE FEE BOOK BEFORE MAKING ANY PAYMENT]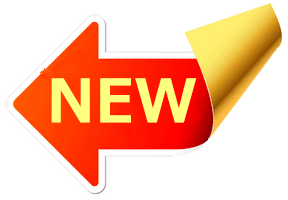 Pay fees Online:  Through the internet - Using    State bank of India's :- SBICollect  
  New Payment Schedule:

---
FEES FOR SESSION 2020-2021
  NOTE:   ** Annual charges: - will be payable with  Dec-Jan  &   Feb-Mar   instalments for 2020- 2021.
As a gesture  of solidarity with all our parents we are reducing the the annual charges  of  the 2nd instalment (payable in Feb-Mar 2021)  by Rs.1500 for each student to help them tide over the difficult times being faced due to the covid-19 pandemic.                   
हमारे सभी माता-पिता के साथ एकजुटता के संकेत के रूप में ह

म  दूसरी किस्त (फरवरी-मार्च २०२१ में देय) के वार्षिक शुल्क

को प्रत्येक छात्र के लिए १५०० रुपये तक कम कर रहे हैं ताकि उन्हें Covid-19 महामारी के कारण सामना किए जा रहे कठिन समय से उबरने में मदद मिल सके
---
FEES MUST BE PAID AS FOLLOWS  :-
Please pay fees on time.

Thank you Parents/Guardians. This will enable the school to meet all its important day to day financial commitments. Also our Teaching faculty are working very hard in preparing material for the online classes that they are providing your ward/s. Your paying the school fees on time will help us, a self financing institution,  in paying them their salaries as well as the support staff whose lively hood depends on the timely payment of salary by this school. We look forward to your continued support and co-operation. The Management, Teaching and Support staff will always be grateful to each one of you for this.
Every student will be issued with a FEE BOOK/PAY-in-SLIP book. All remittances must be made using this fee book. Fees will be received from Parents/Students as follows :-
    1. At the State Bank of India-Patliputra Branch from the 6th to the 15th & 21st to the 30th / 31st of every month.
    2. At the respective school building from the 1st to the 5th & 16th to 20th of every month.
    3. Online through State Bank of India's I-Collect system (State Bank Collect - A Multi-Modal Payment Portal)
     1. Fees may be paid at the bank or in school :- 
    b.)   By CHEQUE / DRAFT drawn ONLY on State Bank of India-Patliputra Branch.  
    c.)   By Debit/Credit card.
    2.    
ONLINE
-  Through the internet - using
State bank of India's :- 
State Bank Collect 
                       (at:- https://www.onlinesbi.com/sbicollect/icollecthome.htm?corpID=256230 )
                       For Mobile App :  Copy this link in browser and open   -    https://www.onlinesbi.com/sbicollect/icollecthome.htm?corpID=256230    
---
Fees may be now paid through the Internet at :- State Bank Collect  ONLY
by:- NET BANKING of SBI & ATM/DEBIT CARD of SBI  & DEBIT / CREDIT CARDS - ANY BANK
 N.B: FEES MUST NOT BE PAID BY DIRECT BANK TRANSFERS (Eg: RTGS, NEFT, Etc). Please avoid such methods.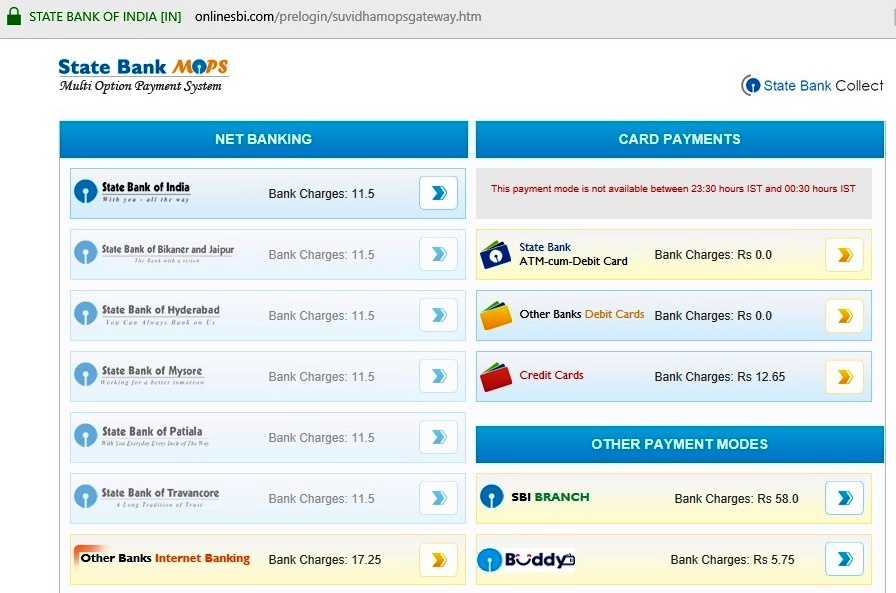 Do's & Dont's for ATM Transactions
---
PAYMENT OF FEES AT THE SCHOOL COUNTER :-
The school fee counter will function only from 1st to 5th and 16th to 20th of every month, besides, it will also function on Mondays and Thursdays     [ working days only] of every week . Fee collections will not be done on any other days at the school counter.
3. CURRENT FEE STRUCTURE

 : 
w.e.f  1st April 2021
HEAD OF FEE

Std's  4  TO  10

Std's  11 AND  12

A.  ONE TIME CHARGES AT THE TIME OF ADMISSION:-

B.  MONTHLY CHARGES:-

C.  ANNUAL CHARGES:-

Rs. (pa)  [to be paid in 3 installments]

Std 4 & 5

Std 6,7 & 8

Rs. 9000:00 pa

na

Std 9 & 10

Rs. 10500:00 pa

na

Std 11 & 12

na

Science    : Rs.10500:00 pa Commerce: Rs.8500:00 pa