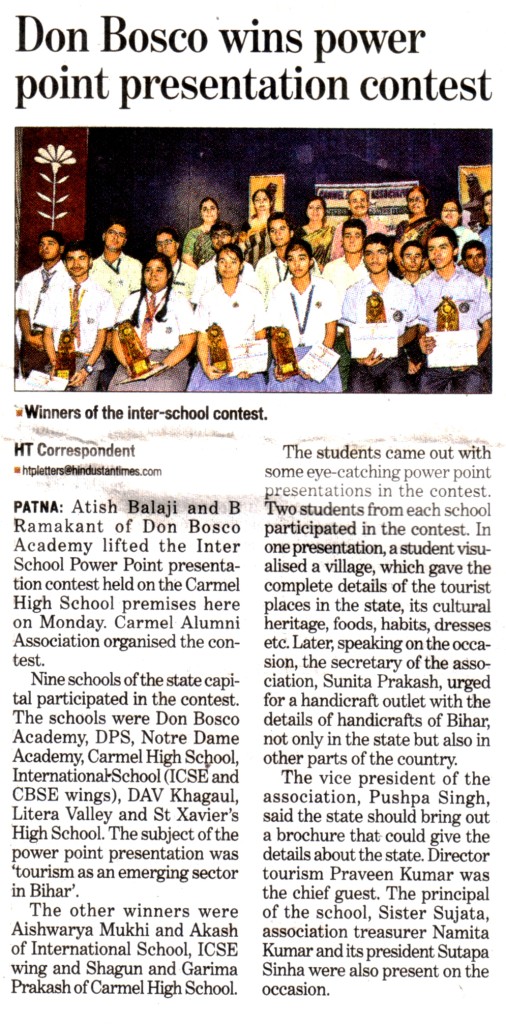 Don Bosco Feast day
The 31st of January is a special day for the worldwide Don Bosco Movement. It is the feast day of Don Bosco. This year the feast has a special dimension. This is the 125th Death Anniversary of St. John Bosco.
--Born 16 August 1815
  Castelnuovo d'Asti, Piedmont, Italy
--Died  31 January 1888 (aged 72) Turin, Italy , Honored in    Roman Catholic Church,Anglican Communion
--Beatified 2 June 1929[1], Rome by Pius XI
--Canonized 1 April 1934[2], Rome by Pius XI
--Major shrine The Tomb of St John Bosco, Basilica of Our Lady Help of Christians, Turin, Italy
--Feast 31 January
The work of Don Bosco with youth started with one young person in december 1841. From there it steadily grew. Until in 1859 the Salesian congregation was started. This was a decisive step for the Don Bosco Movement. Nowadays the Don Bosco movement is present in about 130 countries worldwide, reaching out for over 15 million young people.
John Bosco (Italian: Giovanni Melchiorre Bosco; 16 August 1815 – 31 January 1888), known as Don Bosco, was an Italian Roman Catholic priest, educator and writer of the 19th century, who put into practice the convictions of his religion, dedicating his life to the betterment and education of street children, juvenile delinquents, and other disadvantaged youth and employing teaching methods based on love rather than punishment.
In 1875 Don Bosco phrased it himself: "In doing this we are entering upon a mighty undertaking... who knows, this departure, this humble beginning may be the seed that will grow into a mighty tree... that will grow little by little and accomplish great things"
John Bosco began as the chaplain of the Rifugio ("Refuge"), a girls' boarding school founded in Turin by the Marchioness Giulia di Barolo, but he had many ministries on the side such as visiting prisoners, teaching catechism and helping out at country parishes. A growing group of boys would come to Rifugio on Sundays and feast days to play and learn their catechism. They were too old to join the younger children in regular catechism classes in the parishes. This was the beginning of the "Oratory of St. Francis de Sales". Bosco and his oratory moved around town for a number of years and were turned out of several places in succession
Bosco's capability to attract numerous boys and adult helpers was connected to his "Preventive System of Education". He believed education to be a "matter of the heart" and said that the boys must not only be loved, but know that they are loved. He also pointed to three components of the Preventive System: reason, religion and kindness. Music and games also went into the mix.
We at Don Bosco Academy would like to wish you all a happy feast day !
SBI Patliputra shifts to New Premises:
All Parents/Guardians are requested to please note that The SBI-Patliputra Colony has shifted its operations to:-
157 A Patliputra Colony ( on the Patliputra Main Road), Patna- 800013.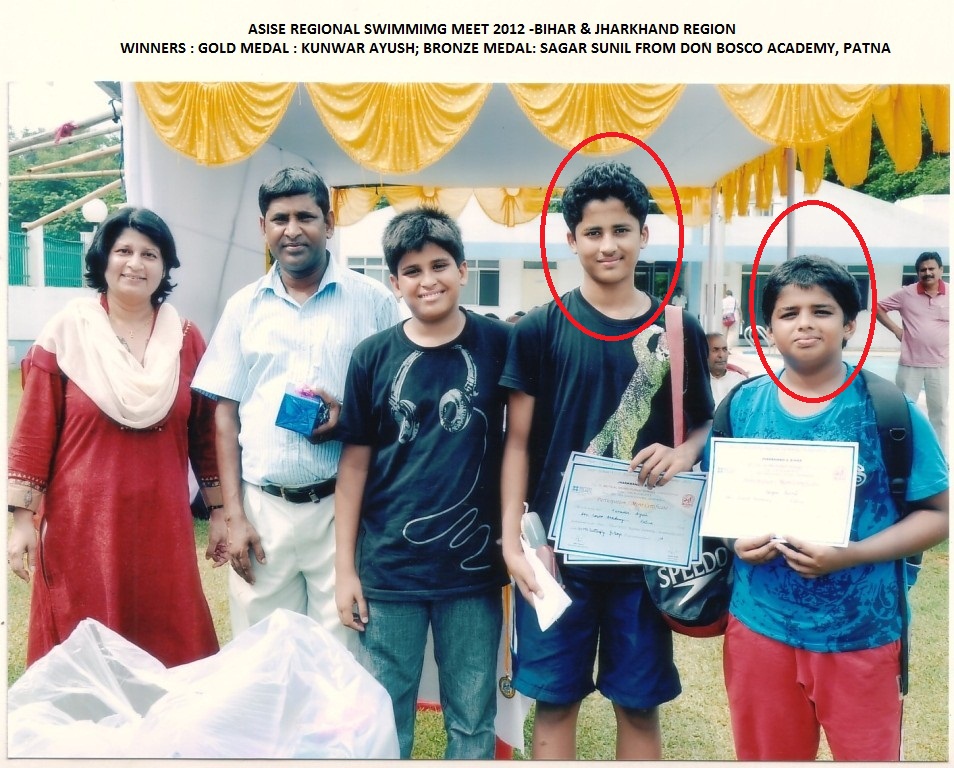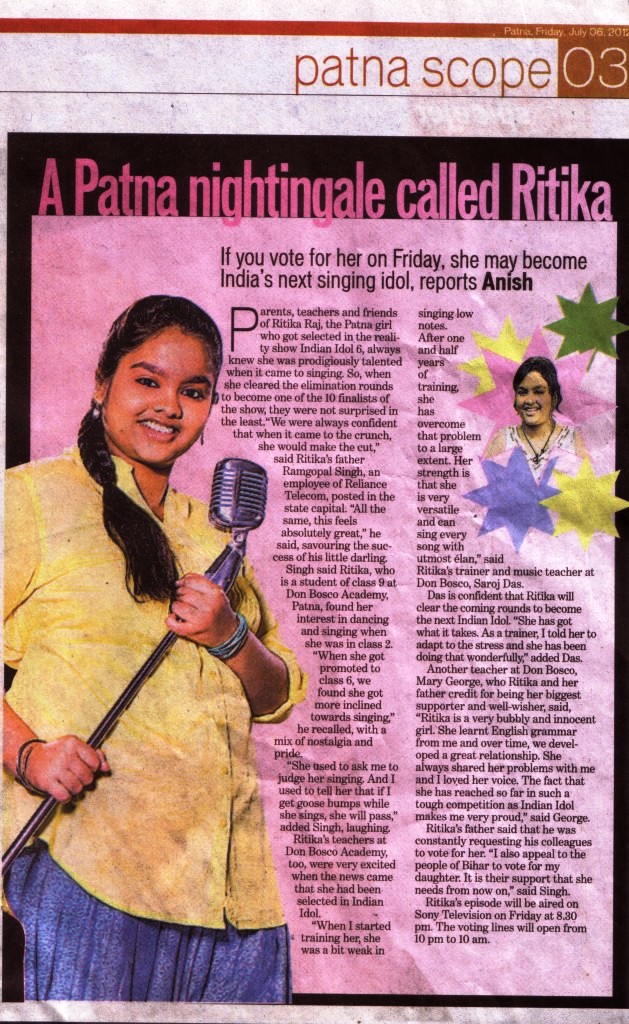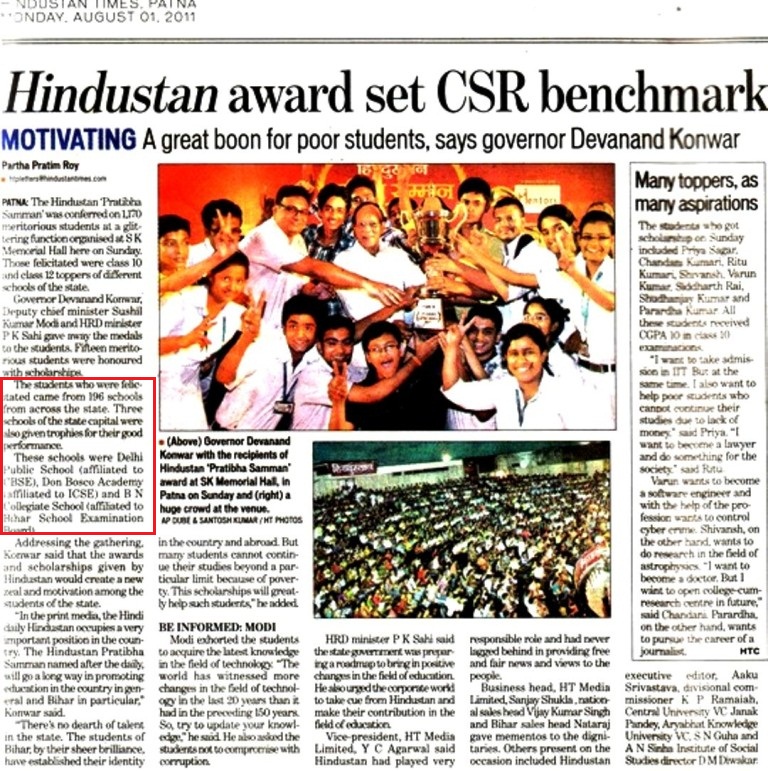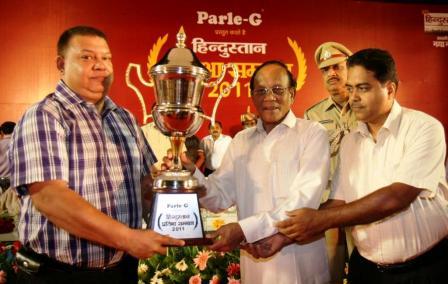 Don Bosco wins BEST ICSE School in Bihar 2011