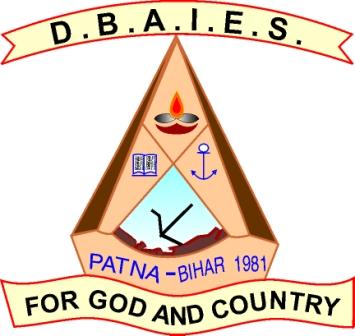 OUR MANAGEMENT
The Don Bosco Academy is a minority Anglo-Indian Christian Institution by reason of both religion and language. The Academy has been established and is managed by - " The Don Bosco Anglo-Indian Educational Society, (Regd) ", solely for the education and cultural development primarily of Anglo-Indian children seeking the same and admitting inter-alia such other children irrespective of cast, creed, location, language, sex or religion as are desirous of receiving education in this institution.
The main objects of the Don Bosco Anglo-Indian Educational Society is to impart secular education to boys and girls through the medium of English and to instill in them the ideals of courage, truth and tolerance and the virtues of an ideal man and true citizen of this country.
Don Bosco Academy is recognized under The Code for Anglo-Indian Schools in Bihar by Secretary. for. the. State Board for Anglo-Indian Education and Inspector of Anglo-Indian Schools, Govt of Bihar. The school is also affiliated to the Council For The Indian School Certificate Examinations, New Delhi to conduct the Indian Certificate of Secondary Education (I.C.S.E. - Year-10) examination and the Indian School Certificate (I.S.C - Year12) examination. Don Bosco Academy is also Recognized as a Minority Institution by the National Commission for Minority Educational Institutions, Govt. of India.
The general aim of the Society is the formation of Character and Personality of the student. This institution provides growth on all aspects of life - intellectual, social. aesthetic, moral, religious, vocational and physical.
The teaching of moral and spiritual values have a prominent place. Education in moral and spiritual values includes a comparative and sympathetic study of leaders and their ethical systems and philosophies. The students are helped to discern the spiritual meaning of their life situations and through that deepen their authentic communion with god.
Students are helped to cultivate various appreciations, acquire certain attitudes of mind, and build for themselves such ideals that will enable them to function efficiently within the family and society.
Aims and Objectives
| | |
| --- | --- |
|  1 | To impart education to boys and girls through the medium of English and instill in them the ideals of courage, truth, tolerance and the virtues of an ideal human being and a true citizen of the country. |
|  2 | In view of the national goals of education, the Academy shall promote emotional integration by broadening the outlook of the students and by fostering in them a feeling of oneness, patriotism and pride in their cultural heritage and a spirit of tolerance, so that the communal or caste interests are over looked in the larger interests of the nation. |
|  3 | The Don Bosco Anglo-Indian Educational Society is fully convinced that total development takes place in an atmosphere of community accord. Thus the Academy aims at creating a community of teachers and students imbued with the spirit of freedom, mutual trust and respect. |
|  4 | The Academy aims at providing structures and disciplines, which are considered necessary by this Society for the development of children during the formative years. |