PARENTS NOTICE BOARD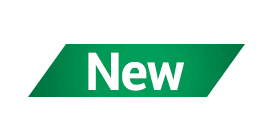 Entab: School Management System | School ERP Software launched 
View Details & Instructions at :  youtube link>>    https://youtu.be/WknuyeWf5Lo
---
 School Telephone No's : 8986461087, 9472868349 
---
School Calendar 
 Check for Holidays & Activities
  School Timing 
 Opening Hours, Assembly and Dismissal times.
---
Parents ID card 
Identity Cards: All children have identity cards which they must wear at all times to and from school.
In addition from now, it is mandatory for Parents/Guardian, to also have an Identity Card. Therefore, parents are requested to please fill in the details and paste a family photograph (size passport i.e: Father+Mother+ward) on the ID card provided to you at the PT meeting. You are requested to then return the completed card through your ward to the Class Teacher by 4th July,2018 so that it can be attested by the school, which will be send back to you through your ward. This will enable you easy access to enter the school premises to meet your ward, visit the office, pay his/her fees or to meet the Principal or teacher in connection with your wards.  
 This is done for the safety of your children in school.
---
PAYMENT OF FEES AT THE SCHOOL COUNTER
The school fee counter will function only from 1st to 5th and 16th to 20th of every month, besides, it will also function on Mondays and Thursdays of every week . Fee collections will not be done on any other days at the school counter.
 PAYMENT OF FEES DIRECTLY AT SBI PATLIPUTRA BRANCH  157-A Patliputra Colony.
The counter at the SBI - Patliputra will receives fees during regular banking hours on 5th to 15th and 20th to 30/31st of every month. The bank counter will not receive fees on any other day.
 SCHOOL FEES MAY ALSO BE PAID THROUGH State Bank of India's ONLINE BANKING
Don Bosco Academy is the first school in Bihar to make use of Corporate Internet banking for enabling Parents/Guardians to pay school/bus fees of their wards through the internet. 
One has to log on to www.onlinesbi.com & follow the steps as provided  OR
2. Now select either payment of -
a) Don Bosco School fees : 1. Please enter the fee amounts for each instalment for all fee heads exactly as mentioned in the fee-book. 2.A transaction charge  per transaction will have to be paid by the remitter. 3. If fee is paid after the due date, please enter the correct late fee, as per the rules indicated in the fee-book. (Late fee of Rs.50/- per month per instalment).

b) Don Bosco Bus fees : 1. Please enter the fee amounts for each instalment for bus fee exactly as mentioned in the bus fee card. 2.A transaction charge  per transaction will have to be paid by the remitter. 3. If fee instalment is paid after due date, please enter late fee as per rules indicated on the bus fee card. 4. Payments should be made ONLY for users of Don Bosco Academy's own busses, and not for use of any other transporters.( Note: users of Ram Baboo Bus service should not make payments here)
c) Always refer to the Payment details document before making the payment 
Now proceed with the payment. Each transaction will involve a transaction  charge  which has to be borne by the remmiter. You may print out your own receipt for remmiting the fees. The transaction will be saved on the onlinesbi.com webpage for you to review at a later date, if you wish.
---
For the Kind Attention of all Parents:   Revision of Syllabus for Std 11 & 12 
The Council for the ISC Examinations, N.Delhi has revised the Syllabus for Std 11 & 12 in a manner to make it relevant to all competitive examinations like the: Pre-Medical test, IIT-JEE test, etc for admission to Medical and Engineering institutes/Colleges across the country. Major changes have been made in the Science and Mathematics syllabus. The syllabus has now been designed to meet the requirements and skills essential for competetive examinations in India and abroad and has been made student friendly.
In a staistical survey conducted by the daily - "The Hindu" in 2007 connected with admissions to professional courses ( medical and engineering, etc) showed that students who passed the ISC(+2) examination conducted by the Council for ISC Examinations, New Delhi fared much better than from other similar National or State Boards.
---
Positive parenting won't make up for yelling, insulting
By Genevra Pittman
NEW YORK Mon Dec 2, 2013 4:27pm EST
 NEW YORK (Reuters Health) - Young adults who had been criticized, insulted or threatened by a parent growing up were more likely to be anxious or depressed, in a new study.
Even when the same or another parent expressed plenty of affection, researchers found the apparent harmful effects of having a verbally aggressive mother or father persisted.
"There's a fair amount of data out there that says that parental verbal aggression toward a kid is very damaging," Byron R. Egeland said.
"In many instances, people find it to be as damaging as actual physical abuse," he told Reuters Health.
Egeland has studied child maltreatment and development at the University of Minnesota in Minneapolis and was not involved in the new research.
 Past research has linked verbally aggressive parenting to changes in children's brain development and to personality disorders later in life, researchers led by Ann Polcari write in the journal Child Abuse & Neglect.
Polcari, from Northeastern University in Boston, and her colleagues wanted to see whether also receiving affection from parents would lessen those impacts. 
Their study included about 2,500 young people, ages 18 to 25. They each took a series of online surveys as part of being screened for in-person tests and interviews for other research.
Participants reported both on their current mental health and wellbeing and on their experiences with their parents growing up.
They rated each of their parent's verbal aggression on a scale from zero to 105, based on how often mothers or fathers yelled at, scolded, insulted and blamed them as kids. More verbally aggressive parents got higher scores.
 Study participants gave their mother's verbal aggression an average score of 22. They scored fathers between 26 and 29.
Verbal affection was measured from zero to 84, with higher scores reflecting a parent who expressed more affection and engaged in more meaningful conversations with the child.
 Participants scored their mothers between 65 and 66 on that scale, on average, and their fathers between 54 and 55.
Young adults tended to have more psychiatric symptoms like anxiety and depression when either their mother or their father was verbally aggressive.What's more, although having a verbally affectionate parent seemed to have a positive impact on young people's well being, it didn't make up for having a second parent who was verbally aggressive, Polcari's team found.
And having one parent who was both affectionate and aggressive wasn't any better for a young person's psychiatric health than if that parent was only aggressive. 
"It isn't as if one cancels the other," Timothy Moore, from York University in Toronto, told Reuters Health.
"Whatever the benefits of positive expressions may be, the negative association between verbal aggression and adjustment persisted," Moore said. He has studied the effects of verbal aggression in childhood but wasn't involved in the new study.
"It certainly is important that there be somebody there that the kid can count on, starting at an early age," Egeland said.
"But a large amount of verbal abuse or for that matter having a parent who is emotionally unavailable or physically abuses the kid - those kids will grow up with the idea that they can't count on others. Those are kids that oftentimes don't benefit from the support of a neighbor or coach or relative," he said. 
"If the abuse starts at a very early age, it's likely that kid is not going to have trust in much of anybody."
Egeland said the fact that verbal aggression is more common in poor families means children who experience it are also more likely to have single parents and lower quality schools - compounding their risks.
One limitation of the study, the researchers noted, is that participants recalled their parents' verbal aggression from years earlier to the best of their memories. They also reported their own symptoms and weren't checked by a doctor for psychiatric illness. 
SOURCE: bit.ly/18otSO8 Child Abuse & Neglect, online November 21, 2013. 
---